Welcome to Rokytnice nad Jizerou - the mountain town situated in the highest mountains in the Czech Republic and dominated by the magnificent Lysá Mountain and Kotel. Our tourist and sports resort is in the western corner of the fascinating Giant Mountains. The region attracts visitors especially by the possibilities of enjoyable skiing in winter and of pleasurable hiking in summer.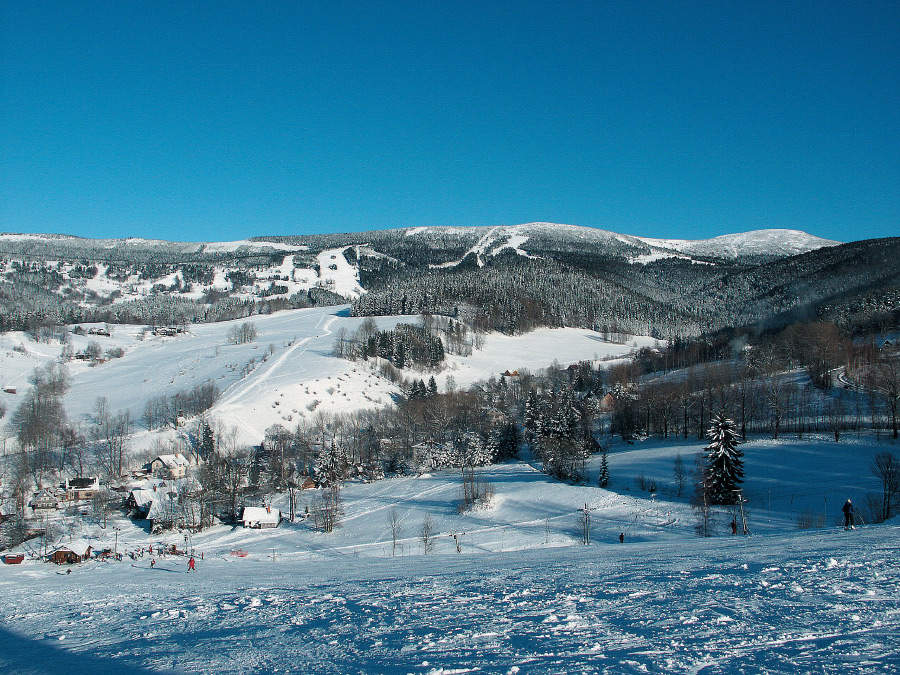 Ski enthusiasts will enjoy perfectly groomed cross-country trails and ski slopes that are covered by artificial snow produced by snow cannons in case of lack of snow. Complete care is secured by operators who service both downhill and cross-country ski, and also by rentals of ski and sticks, ski boots as well as ski overalls. Skiing instructors train interested persons in several ski schools. SKIBUS adjusted especially for skiers operates a line leading directly to the skiing venues. Downhill skiers will find 28 ski lifts in the skiing venues of Rokytnice nad Jizerou, plus a four-seat cableway to the top of Lysá Mountain. Lysá Mountain cableway is 2,198 m long; it is the second longest chairlift in the Czech Republic. We recommend skiers to try ski tracks in U kapličky resort and Pod Dvoračkami resort with quality white tracks.
Visitors who do not ski may try snowtubing – a very entertaining downhill sliding in inflatable boats on artificially built snow corridor.
In other months, Rokytnice nad Jizerou offers many great tourist destinations. Visitors can take advantage of the network of marked trails for hiking as well as cycling. Within reach are Hutě Waterfalls, Studenov, Rezek, Dvoračky, the spring of Elbe river, as well as the breathtaking view of four peaks of the Czech highest mountains. In addition to hiking, visitors can enjoy horse riding, bowling, go-karts, tennis courts and climbing. There is a fully equipped gym and sauna.
Picturesque pubs, pleasant restaurant, wine bars, disco, cinema as well as small refreshment will definitely enhance the positive atmosphere of the Krakonoš's paradise.
In summer, the timetables of Krkonose tourist transport lines are extended with trips to Harrachov, Špindlerův Mlýn, Pec pod Sněžkou and other attractive destinations. For a special travel experience, we recommend to try a rarity – a cog railway leading from Kořenov to Harrachov.
Web cameras in Rokytnice nad Jizerou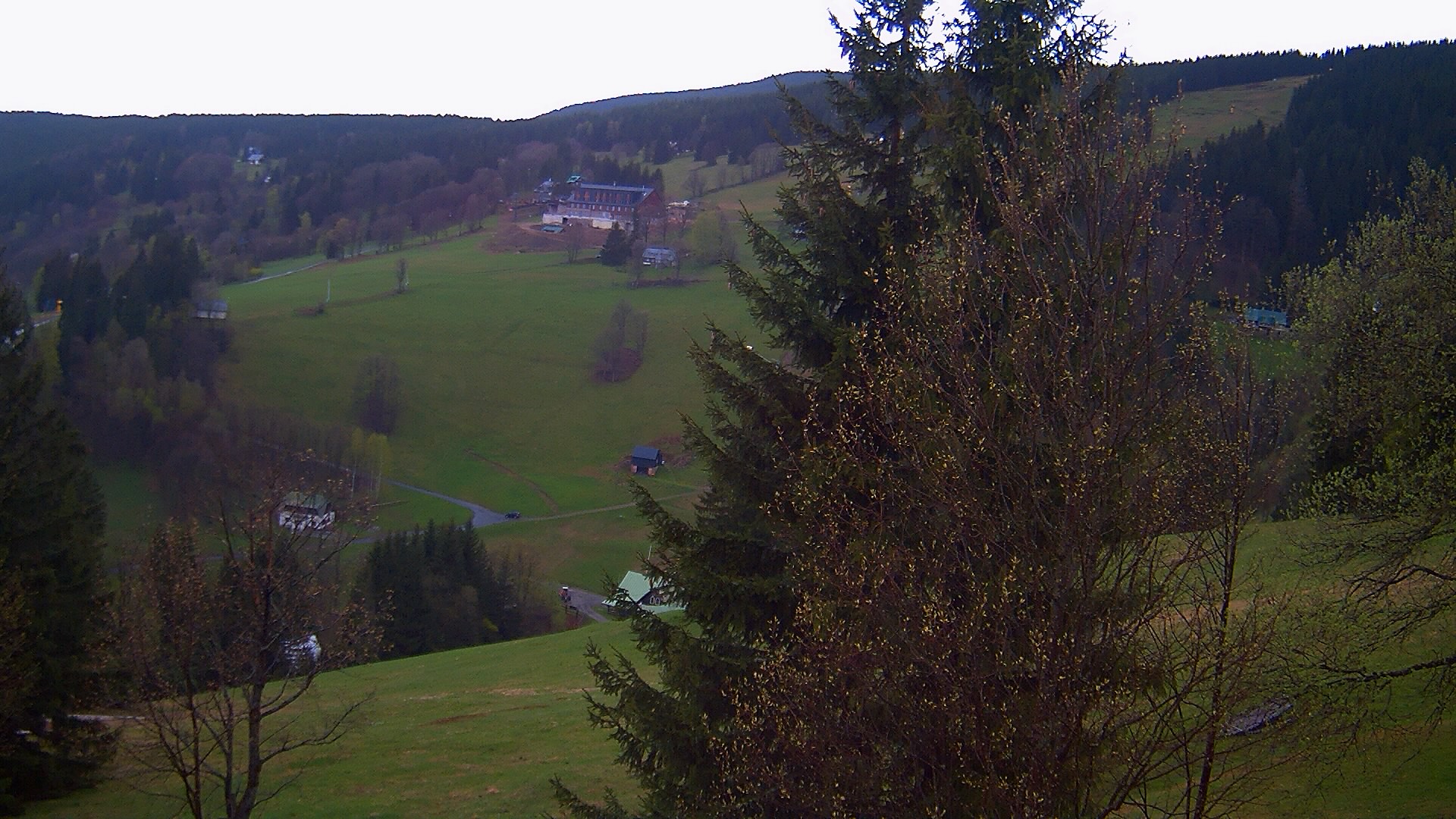 Snímky z webových kamer jsou převzaty z www.rokytnice.com, www.hydronet.cz, www.svetlanka.info a www.comanet.cz. Děkujeme.